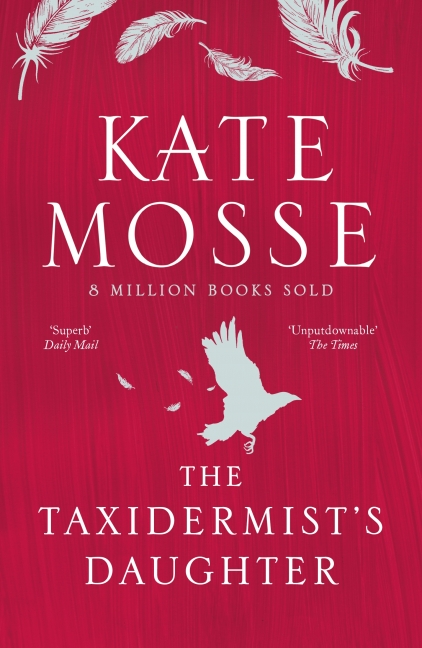 The Taxidermist's Daughter
Kate Mosse
Price: £9.99
On Sale: 21 October 2021
About the Book
The enthralling new Sunday Times bestselling gothic novel from the author of THE WINTER GHOSTS, CITADEL and LABYRINTH.The clock strikes twelve. Beneath the wind and the remorseless tolling of the bell, no one can hear the scream . . .1912. A Sussex churchyard. Villagers gather on the night when the ghosts of those who will not survive the coming year are thought to walk. And in the shadows, a woman lies dead. As the flood waters rise, Connie Gifford is marooned in a decaying house with her increasingly tormented father. He drinks to escape the past, but an accident has robbed her of her most significant childhood memories. Until the disturbance at the church awakens fragments of those vanished years . . .
Author
Kate Mosse is an award-winning novelist, playwright, essayist and non-fiction writer, the author of eight novels and short story collections, including the multimillion-selling Languedoc Trilogy, The Burning Chambers Series and number one bestselling Gothic fiction The Winter Ghosts and The Taxidermist's Daughter. Her books have been translated into thirty-seven languages and published in more than forty countries. The Founder Director of the Women's Prize for Fiction, she is the Founder of the global Woman In History campaign.
Awards
Short-listed for Specsavers National Book Awards: International Author of the Year 2014 (UK).
Reviews
"Glossy as a crow's wing. Sure as a surgeon's scalpel. I bloody loved it." – Joanne Harris, author of Chocolat

"Fans of Mosse will love this haunting tale of murder and suspicion" –Elle

"I loved the atmosphere: the time, the place, the weather, the cold. An unholy collision of Daphne du Maurier and Agatha Christie" – Anthony Horowitz, creator and writer of Foyle's War

"Mosse throws one bravura scene after another. This is a book full of heart and superb twists, with an unforgettable heroine and a mystery that will have you thinking long after you've turned the last page" – The Independent

"A superb atmospheric thriller, its Gothic overtones commanding attention from the very first page" – Daily Mail
Product Details
ISBN: 9781474625876
Published: 21 October 2021
432 Pages